Saturday, August 13th
12:00PM  – 4:00PM
$10/Child
Ages: 7 – 12
Parent Participation Required
Bring +1 Friend for Free!
Join us as we celebrate the grand opening of our new location at 79 West Street!
Fantasy Frontier – High Seas
Grab your friends and set sail for adventure! High Seas is an active game where students take on the role of a ship's crew. Together they will earn riches, fight sea monsters, and solve puzzles. This game is 100% compatible with original Fantasy Frontier; we are excited to share the first part of an ever-expanding universe!
Fantasy Frontier – Grand Bazaar
At the Grand Bazaar, you can buy any item available in Fantasy Frontier High Seas. Prices are negotiable, but an unreasonable offer will get you sent to the back of the line. Haggle with care!
OTHER ACTIVITIES AND EVENTS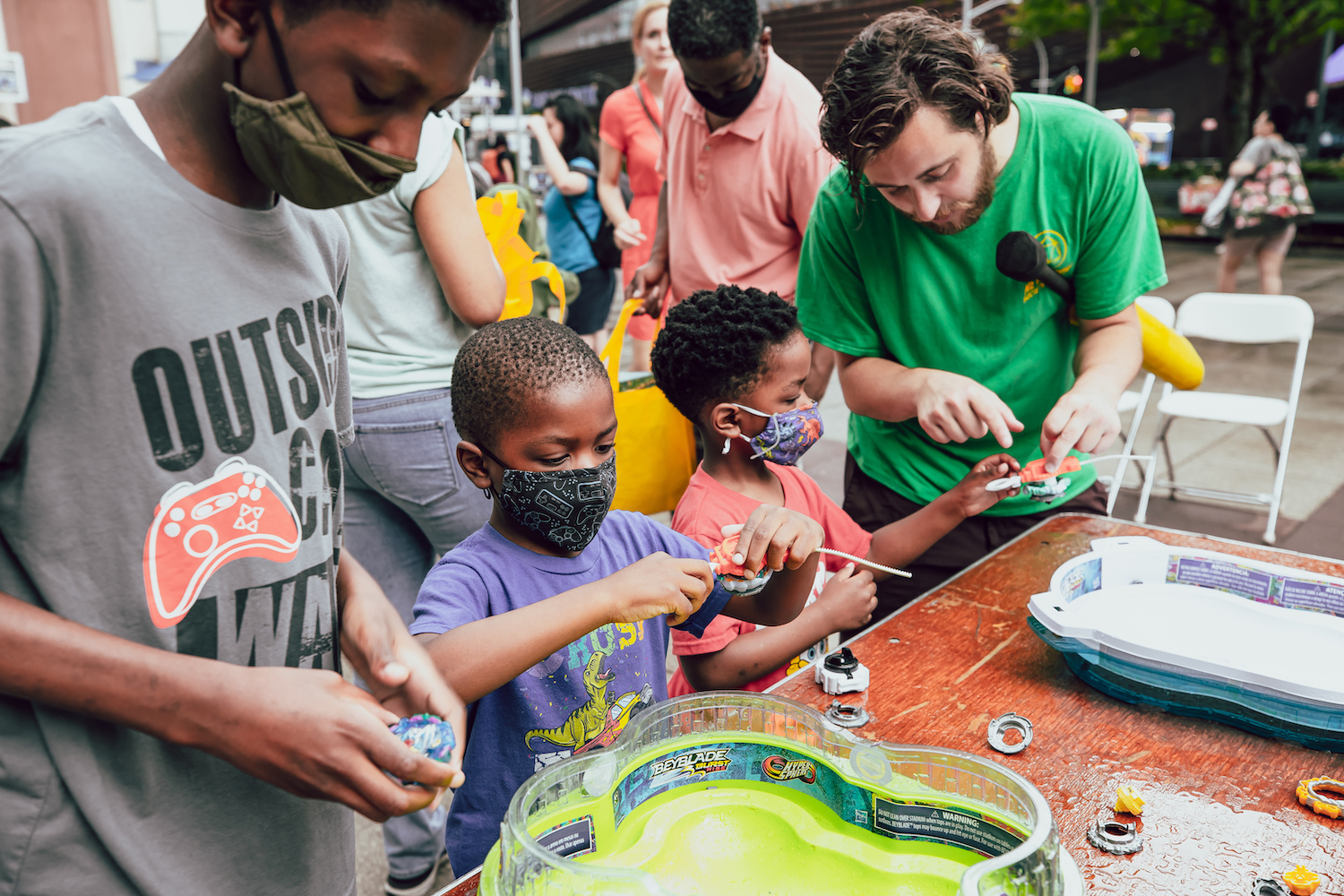 Let it rip! Use the Beyblade parts we supply or bring your own to experiment, build, and battle.
Cardboard Castle Building
Using cardboard boxes and fabrics of all colors, kids will express their creativity by creating momentous castles!
Battle games are short, active games that usually last 5 to 10 minutes per round. We play swashbuckling-inspired takes on classics such as Capture the Flag and Werewolf, as well as completely original games like Jedi vs. Stormtroopers and Wizard Wars!
Enter Our Raffle to Win a One of a Kind Foam Sword!